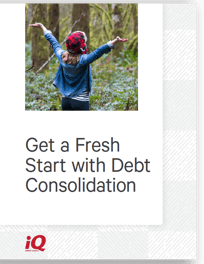 If you find yourself searching for ways to pay off debt more quickly and easily, you've landed in the right place! Rest assured—you're one of many looking to reduce payments and find their way to financial freedom. In our Debt Consolidation e-book, we'll discuss a variety of strategies to help you get your debt paid off, a few of which include:
Credit card balance transfers
Personal loans
Home equity loans
Mortgage refinancing
And more!
To download the e-book, fill out the form on this page.