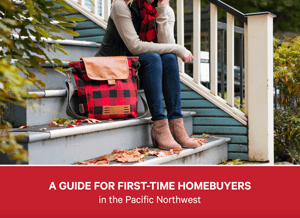 Getting ready to purchase your first home in the Pacific Northwest? You've come to the right place for guidance. By understanding the step-by-step process of buying a house, you'll know what to expect and what to keep an eye out for, from start to finish.

You may be purchasing a house on your own, but you don't have to make the journey alone. In our Guide for First-Time Homebuyers in the Pacific Northwest, you'll get insight into the following:
Realtor information
Types of loans
Financial strategies
Understanding the process
And so much more
Download the guide by filling out the form, and get on your way to unlocking the door of your first home!